New Concrete Driveways – Your driveway is the first thing anyone notices in your house. Additionally, it handles the most weight every day. Thus, having an elegant and reliable driveway is extremely important for both the value and grace of your home. Although many options exist for your driveway design, a large number of people prefer to have concrete driveways for multiple reasons, including elegance, durability, and longevity. Here, we will summarise the concrete driveway design and installation for people who are planning to consider this option.
Concrete Driveway Design
Numerous design ideas exist to select from when considering building a concrete driveway for your home. Below, we provide a list of the most common designs:
The exposed aggregate concrete driveway design visually looks like using an elevated version of granite or marble. It is plain in texture and used around the world since the early 1900s. However, most modern homes do not use this design anymore. The main reason is the availability of better-looking and cheaper options today.
Stamped concrete driveway design is the most common design used nowadays. It offers more options for customization compared to any other driveway paving material. You can select from a variety of colors, sizes, and patterns when using this design. Additionally, it is cost-effective and adds to the beauty of your house. Stamped Concrete Driveway are also durable and last longer in extreme weathers compared to most other driveway designs.
Stained concrete driveway design is extremely economical, and it allows you to add versatility to your house design. Additionally, the homeowner can select from a variety of stained designs. The biggest benefit of this concrete surface design is permanent color. Stained concrete driveway design does not lose its color with time and use.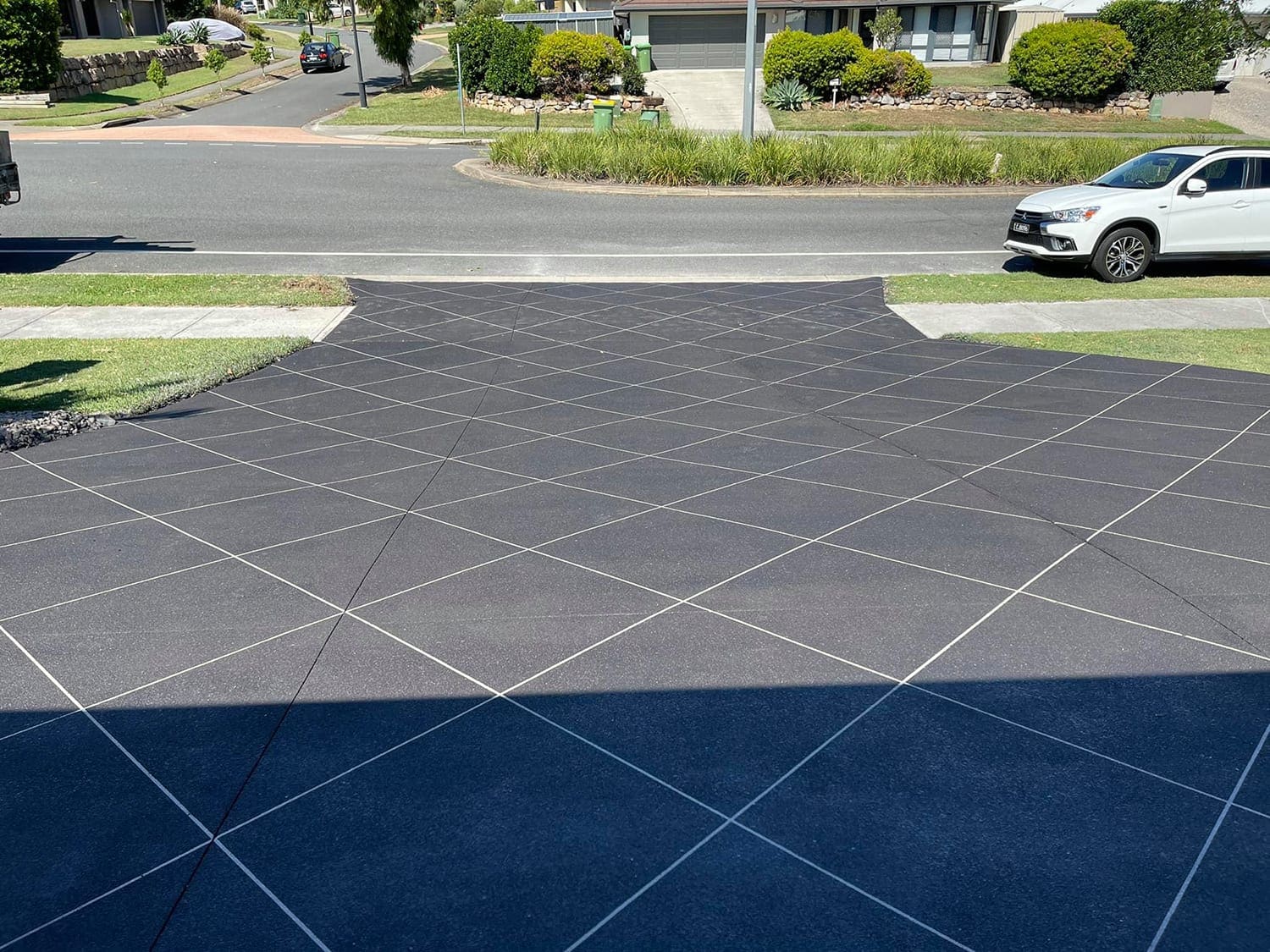 Concrete Driveway Installation
There are a few crucial steps in the installation of any concrete driveway design. Knowing about the steps can make you more aware of the work quality and service efficiency performed on your house.
First, the contractor will analyze your driveway's current condition to determine the quality and longevity of the material already available.
The contractor and his team will place the concrete in the proper thickness on the current surface. Remember, the thickness must be a minimum of 4 inches to avoid cracks for regular use. Additionally, the thickness has to be even. Otherwise, the surface can damage your vehicle.
The contract and his team will smoothen the edges to ensure that they are not too short. Otherwise, they can be damaging to the vehicles.
You may require a steel reinforcement to provide better structural capacity in case of heavy traffic. However, if you have a single car that you use occasionally, you may not require this installation step.
Subgrade preparation is important and requires both uniformity and compaction. Otherwise, your installation may start to wear out in a few months.
The concrete mix is an important factor in the concrete driveway installation. Having the right mix for your surface, weather, and vehicle type is crucial for durability and longevity.
The builders will place joints on the driveway to ensure that everything is connected properly. Gaps in the joints can cause damage to the driveway from regular use.
Finishing is the most important step. Usually, contractors finish concrete driveway constructions with a steel trowel. However, such finishing is not necessary. It may cause more harm than good to the structure in the final stages. Leveling the strike and floating the concrete with wood are important steps to ensure durability.
After the installation is complete, you may require professional cleaners to clean the first tie's surface and increase its elegance.
https://creativeconcreteconstructions.com.au/wp-content/uploads/2021/03/new-concrete-driveways-brisbane.jpg
1125
1500
troyoverend
https://creativeconcreteconstructions.com.au/wp-content/uploads/2021/01/creative-concrete-constructions-logo-300x120.png
troyoverend
2021-04-03 00:53:49
2021-04-06 01:42:08
New Concrete Driveways Brisbane