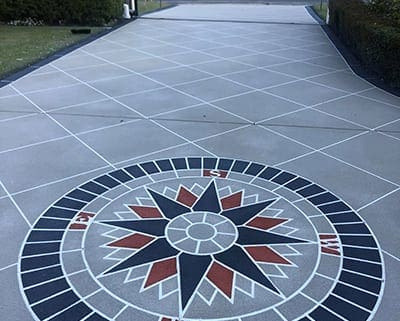 Decorative Concrete Resurfacing For Driveways
Decorative Concrete Resurfacing For Driveways – Damaged or dated concrete surfaces can ruin the look of otherwise gorgeous property. Additionally, they may put off the potential buyer and reduce the property's market value. As such, homeowners are looking for methods to improve their houses and other properties to cover the damaged look. One such technique is decorative concrete resurfacing. Here, we will provide a complete guide about what decorative concrete resurfacing means and how it can benefit your property.
What is Decorative Concrete Resurfacing for Driveways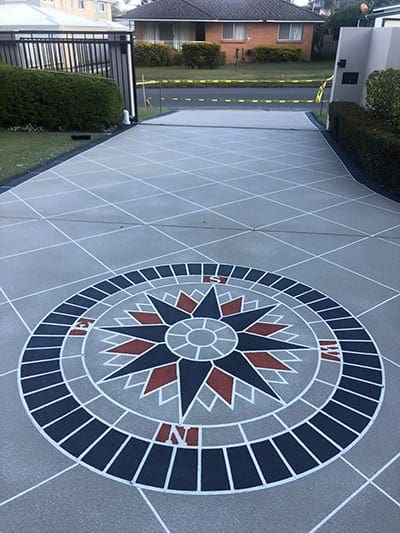 Covering the damaged or dated part of your concrete surface with a new concrete overlay to improve its look is called decorative concrete resurfacing. Here, the entire concrete surface is not replaced. Instead, the professionals cover the old concrete surface with a newer concrete coat to hide the damage underneath it. This new concrete has multiple aspects:
You can choose between a variety of colours. Some people prefer to use colours matching their overall property. Others may opt for completely different colours to create a new, contrasting, and vibrant look for their house through decorative concrete resurfacing.
You can select different textures. These textures can increase the vividness of the property while protecting the damaged area as well.
Different companies and firms offer different patterns for people to choose from as well. Additionally, you can get your custom pattern designed for your property as well.
Additionally, there are different types of decorative concrete resurfacing based on your area of use.
Stamped overlays are available for both outdoor and indoor surfaces.
Pool deck decorative concrete resurfacing uses designs that increase the elegance of the area near your pool.
You can use concrete crack repairing as well, in addition to decorative concrete resurfacing. Here, the professionals only cover the part with the cracks with a similar design.
Driveway decorative concrete resurfacing improves the outlook of your house. It also hides the damage from regular car weight on the surface.
You can combine decorative concrete resurfacing with other actions such as crack fixing, hiding imperfect surfaces, and covering concrete that does not look good for the property.
How Can Decorative Concrete Resurfacing Benefit you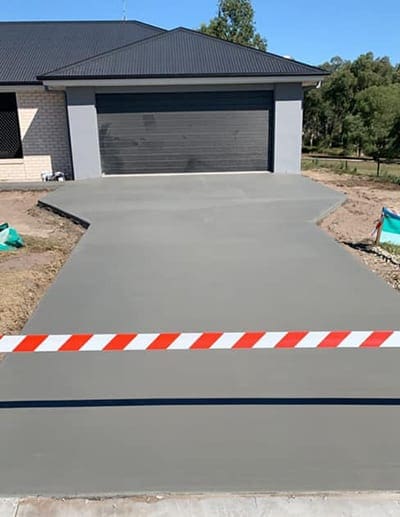 There are numerous benefits of decorative concrete resurfacing for your property. Here, we enlist a few major ones:
Decorative concrete resurfacing increases the value of the property. It is similar to wall tiling or adding new wallpapers.
It drastically improves the look of old properties. Thus, if you buy a house for a good price with a rugged concrete look, you can turn your house into a modern property by decorative concrete resurfacing.
The property's look is a crucial determining factor when trying to let out or sell the property. A customer is more likely to close the deal if the house looks visually pleasant.
It prevents the property from sustaining further damage. If you do not overlay the fissured or damaged concrete with decorative concrete resurfacing, it may sustain more damage with time.
Addressing the discolouration of concrete can be a challenge for homeowners. Decorative concrete resurfacing helps deal with the issue by allowing the homeowners to opt for a completely different colour scheme.
The homeowner has a plethora of choices. You can choose from stamped concrete overlays to broom finish applications. Additionally, stencilled patterns and spray-down texture coatings are available options for different size requirements.
The process is cost-effective and cheaper than replacing the entire concrete surface. Instead, the same concrete bed provides a solid base for the decorative resurfacing coat applied on its top.
https://creativeconcreteconstructions.com.au/wp-content/uploads/2021/03/decorative-concrete-resurfacing-for-driveways.jpg
533
400
troyoverend
https://creativeconcreteconstructions.com.au/wp-content/uploads/2021/01/creative-concrete-constructions-logo-300x120.png
troyoverend
2021-03-27 01:01:33
2021-04-06 01:42:30
Decorative Concrete Resurfacing For Driveways